10 Best Electric Guitars Under $500 
There is no better gift to put under a tree than a brand new electric guitar. Here the 10 Best options for under $500 heading into the 2023 holiday season.
Let's start this list off with the lowest priced options and work our way to the $500 price point.. There are some staples on this list that we see every year, but there are also some hidden gems that you may not be aware of. All of these are great options for a first guitar, Christmas gift, or as an extra axe to add to your collection. 
Ibanez GRX70QA  |  $199 - $249 
Part of the RG Gio Series and might be the most inexpensive solid body full scale Electric Ibanez makes at a street price of $199-$249. These come in Six colors and even a Left-hand version is available. They have a tremolo and HSH pick-up configuration.
Squire Sonic Series Stratocaster |  $199
   >View Squire Sonic Stratocasters Here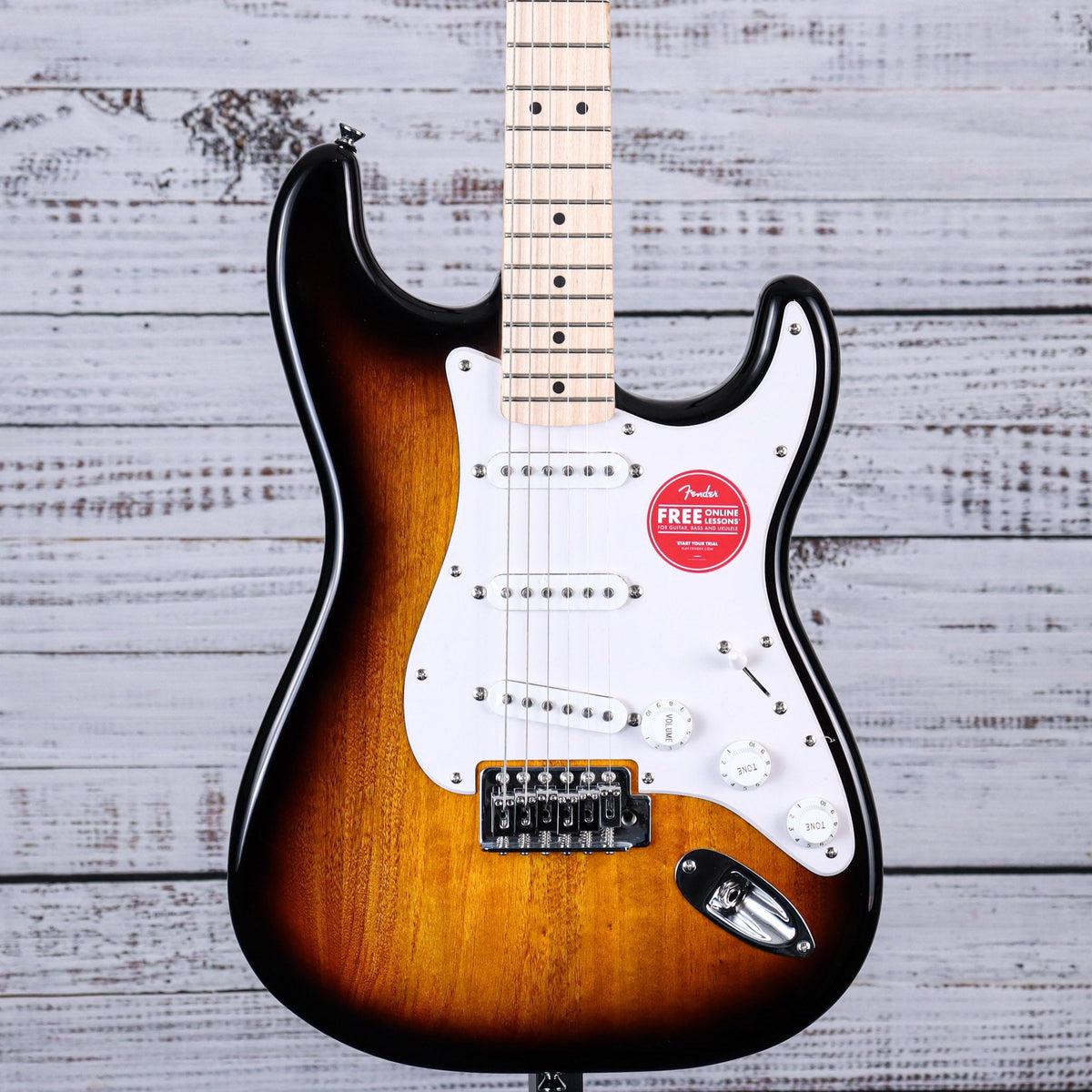 Squier released the new "Sonic" sereies in 2023. Starting at the street price of $199 they have all the models you know Fender for,  Strats, Tele's, P-Basses J-Basses and even Mustangs and Jazzmasters. Non of these models go over $300 So great bang for your buck here! Especially for a young player or for that guy that can't resist modding! You know who you are! The Sonic Stratocaster is everything you need and expect from a Fender / Squier guitar. 3 single coil pickups, 5-way switch, tremolo and maple neck. All of this adds up to Huge Value!
Tagima TG-500  |  $269.99
Chances are you have never heard of Tagima brand of guitars, but maybe you need to! This Brazil based company make classic style guitars like the T-shape (Telecaster) and the S-shape (Stratocaster). Their Strat style is available in Seven colors for the 500 series and five more colors for the 530 series. The tele comes in five colors. These range in street price from $299-$329
Ibanez AZES40  |  $349.99
Now this might be the first underdog on the list! You probably know Ibanez for their shredder RG sytle guitars, but do you now the AZES? Do you think of Ibanez when looking for a classic "S" style guitar? Maybe you should. This might be the best "S" style guitar available for under $500. The AZES40 comes in seven colors as well as left handed option.. The alter switch combined with the 5-way pickup toggle allows for 10 selectable pickup configurations! All of the $349.99!
Yamaha Pacifica PAC121V  |  $359.99
Yamaha is a well known brand for many things, Band instruments, Orchestra, Drums/Marching Percussion even Motorcycles. Their guitars are often sadly overlooked, which is a real shame as they make some of the best on market. Most of their guitars are real sleepers and offer an incredible value. At least thats the story with the Yamaha Pacifica PAC112V which comes in at a street Price of $359.99. Coil Split Push / Pull pots, vintage tremolo, Alnico V HSS pickup configuration. What else do you need?
Jackson DINKY® Arch Top JS32 DKA  |  $369 - $399
Great guitar for a rocker young or old! The Jackson JS32 DKA comes with a double locking tremolo system and is available in 5 colors plus a left handed model. You can pick this model up for $369.99 or you can drop the price even further if forgo the floating trem system for a hard-tail bridge.
Squire Classic Vibe '50s Telecaster  |  $429.99
   >View Classic Vibe '50s Tele Here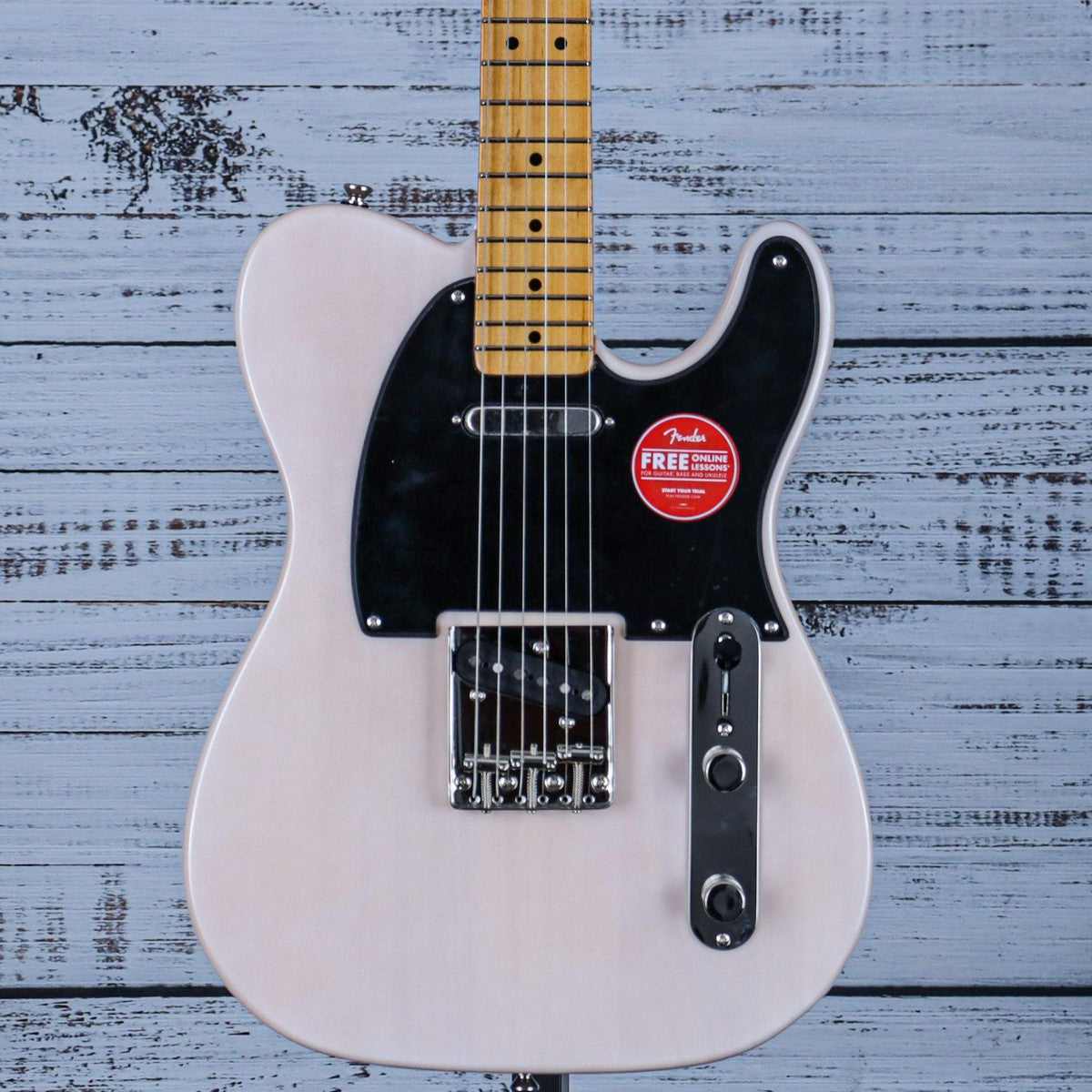 The Squire "Classic Vibe" series is a  hat-tip to time period specific recreations of vintage instruments.  These are not necessarily accurate vintage reissues, they are however a good way to get a very nice vintage guitar without paying thousands. With many styles and colors available there is sure to be one you will love! This '50s Telecaster feature Alnico tele pickups, slim "C" shaped neck profile and all the tele twang you could ask for.
Gretsch Streamliner G2655  |  $449.99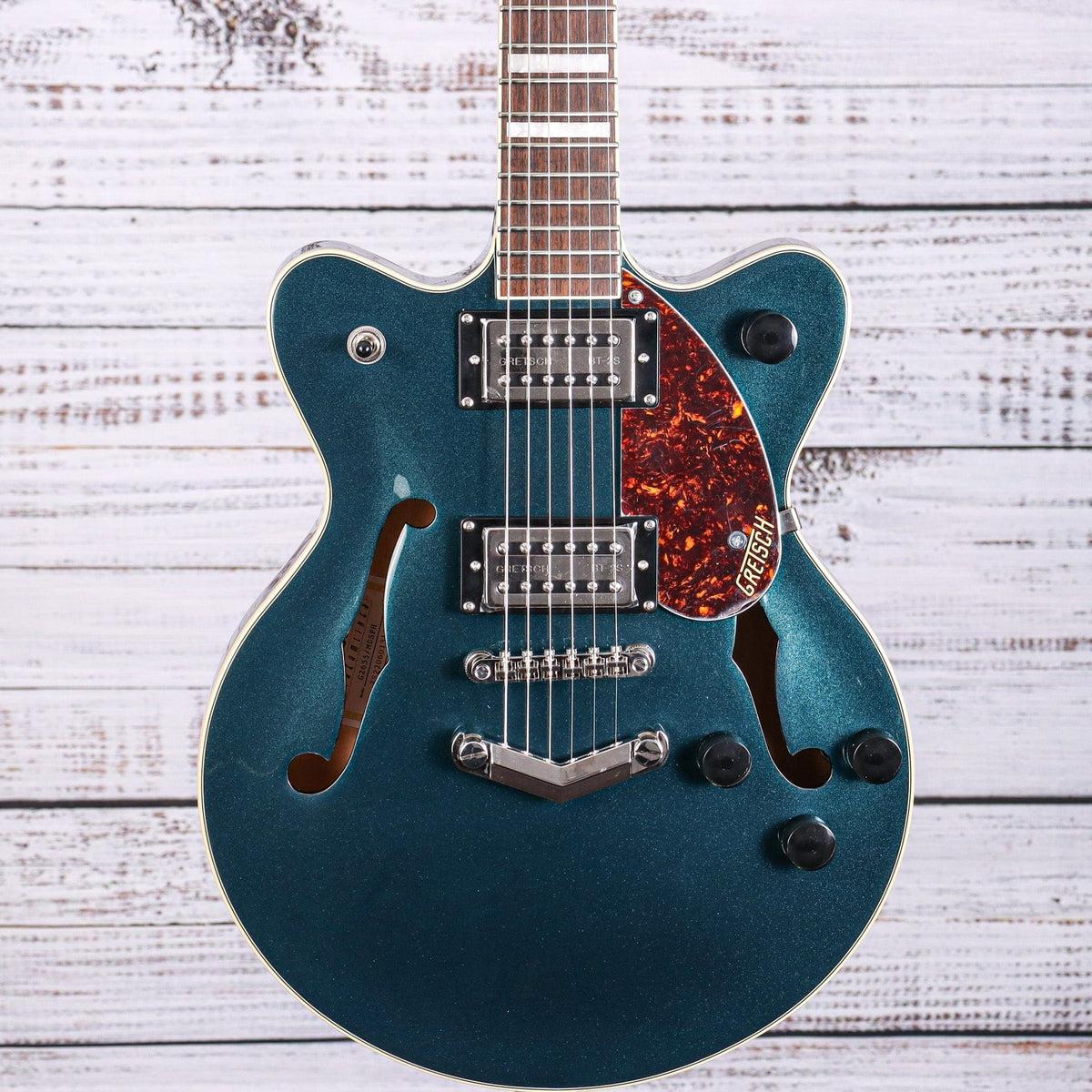 Any of the Gretsch Streamliner guitars would be a worthy addition to your collection, but we can't include all of them on this list. So how about the G2622. A hardtail guitar with a center block design to handle high gain settings! Street Price is $449!
Squire Contemporary Active Jazzmaster HH |  $469.99
   >View Contemporary Jazzmaster HH Here
The contemporary series is intended to be Squier's take on more modern designs. Featuring metallic finishes and higher output humbuckers. Some contemporary series guitars even feature active electronics such as this active Jazzmaster HH. Featuring active SQR ceramic humbuckers and available in two metallic finish options. This is great if you are looking for a more modern Fender design at a great price of $469.99.
Yamaha Revstar Element RSE20  |  $549.99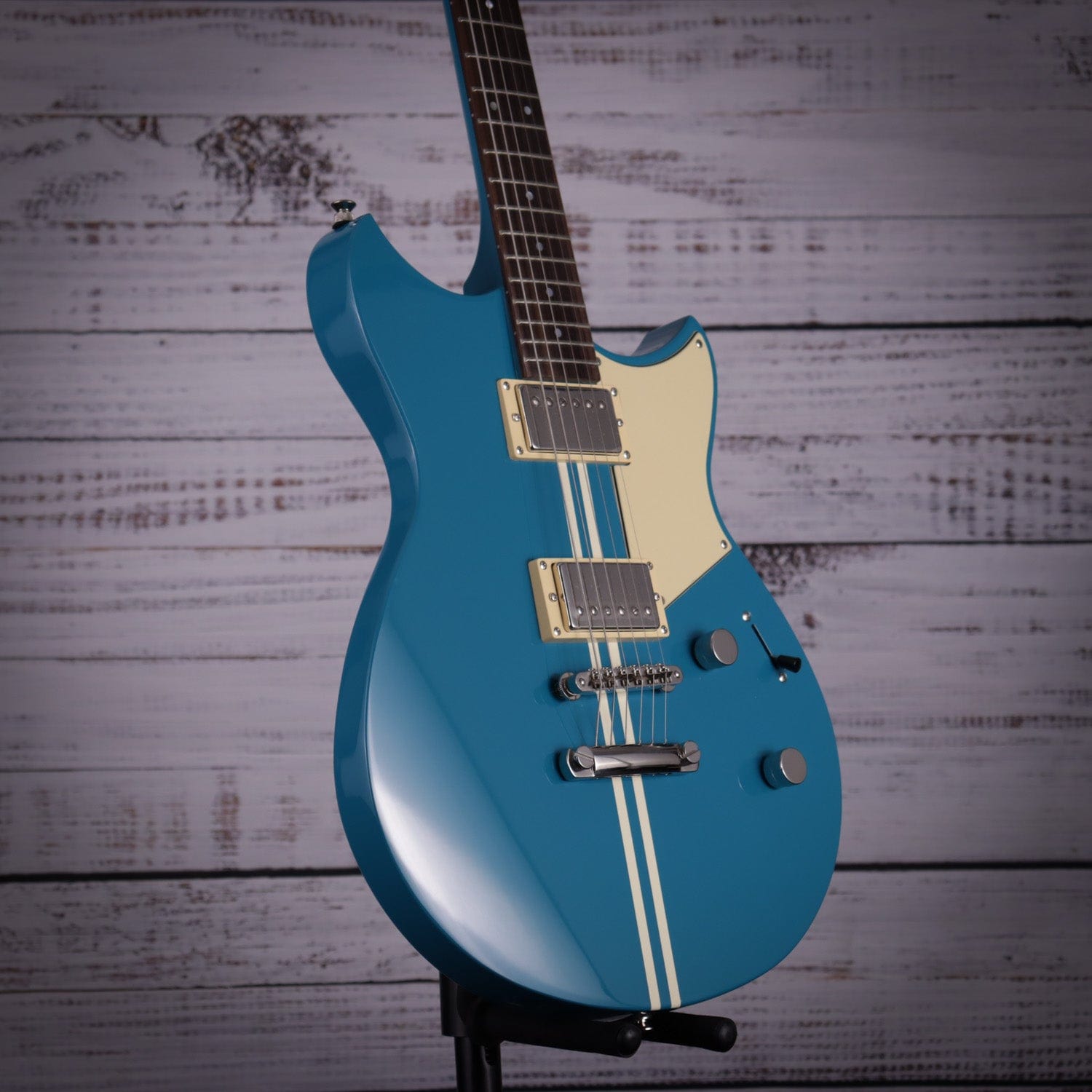 I know I know, the title of this article is "10 Best Electric Guitars Under $500", but the Yamaha Revstar is just too good to leave off the list. The RSE20 comes in at $549.99 which is close enough for me! The RSE20 Revstar Element features a chambered mahogany body, 3-piece mahogany set neck, and dual humbuckers paired with a 3-way switch. Four finish options and left handed models available.
Bonus
Because kids need guitars too! These next two are short scale instruments or smaller scale for young beginners to learn on!
Ibanez miKro GRGM21WH | $169
This guitar is for the future rock start! These look like something straight out of the 80s! The colors the design and the rock too! They are simply built smaller or smaller hands and bodies. With a street price of $169 they are a great guitar to start with!
Squire Mini Stratocaster | $189
   > View Squier Mini Stratocaster
Available in the Strat or the Jazzmaster body style these scream classic! Street price of $189 these will have you Rock'n and Roll'n in no time!